Customer Portal
Managing your account just got a whole lot easier. Start using our new customer portal today.
It's a more convenient way to manage payments, view payoff progress, and access all of your account information.
The new portal allows you to view a summary of important lease/loan information at a glance, with quick links to make a payment, set up automatic payments, request payoff quotes, view and download payment history, request more financing, and more.
All in the spirit of providing you with a better experience.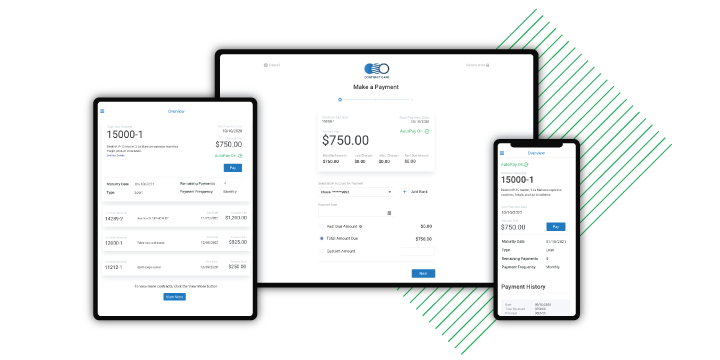 Register your account to get access:
You will need the following information:
Contract number of your loan or lease
Your businesses tax ID
For Sole Proprietors, if not assigned a tax ID this will be your Social Security Number
As always, we are here to help if you have any questions
Customer Service
Billing inquiries may be made by telephone to (866) 851-8804
5 AM and 5 PM, Pacific Time, Monday through Friday except holidays
All regular mail, overnight, and Air Courier payments to:
105 14th Ave Suite 300
Seattle, WA 98122
Please mail all written correspondence or non-payment related items to:
PO Box 2149
Gig Harbor, WA 98335-4149
Email inquiries may also be made to customersupport@contractcare.net
Insurance
Insurance inquiries may be made by telephone to (866) 469-4010 6 AM and 5 PM, Pacific Time, Monday through Friday except holidays or by emailing cs-seattle@gaig.com
OTHER IMPORTANT INFORMATION REGARDING YOUR ACCOUNT
Prompt Crediting of Payments
We will credit payments effective the date the attached payment coupon and check are received by us at the PO Box address listed on the remittance copy (front side of the invoice).
All payments must be in the form of a check or money order drawn in U.S. dollars on a financial institution located in the U.S. or the U.S. Post Office.
The following hierarchy outlines the order in which funds are applied unless your documents provides otherwise:
Late charges
Payment and appropriate sales tax
Miscellaneous charges

A fee will be assessed on checks and other items returned for non-sufficient funds or that are otherwise rejected.
Currently, payments made over the phone via ACH with a Customer Service Representative will incur a $25.00 fee. Once registered, all payments made via ACH through our Customer Portal will not incur a fee.
Late/Collection Charges
A late charge will be assessed as specified in your contract. A schedule of additional collection charges that may be assessed is available by contacting a customer service representative.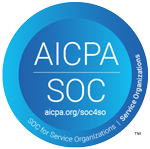 Our annual SSAE 16 SOC 1 Type II Report assures that our operations are fully reliable, responsive, secure and effective.